We are located in the San Joaquin Valley (SJV) of California, a place of unique natural beauty but facing significant healthcare challenges. Compared to the rest of California, the SJV has significantly higher rates of all-cause mortality, chronic diseases (including heart disease, diabetes, and asthma), psychological distress, and other societal health issues (e.g., teen pregnancies). These problems are made worse by the healthcare shortage in the region, with many areas of the SJV being Medically Underserved Area (MUA) and Health Professional Shortage Areas (HPSA). Thus, the SJV faces problems similar to many rural areas in California and across the country.
Addressing these challenges and reducing health disparities in rural areas will require a multipronged approach that includes payment reform, great coordination across providers, new ways to empower patients with the knowledge and participate in the delivery of their healthcare, better tools for primary care to diagnosis and treat common conditions, a reorganization of care away from the traditional approach of independent silos, and finding sustainable, community based interventions and programs that support vulnerable communities.
Our research team uses and applies the methods of health services research and health economics to help healthcare providers and government agencies in rural areas make better decisions about how they allocate their money.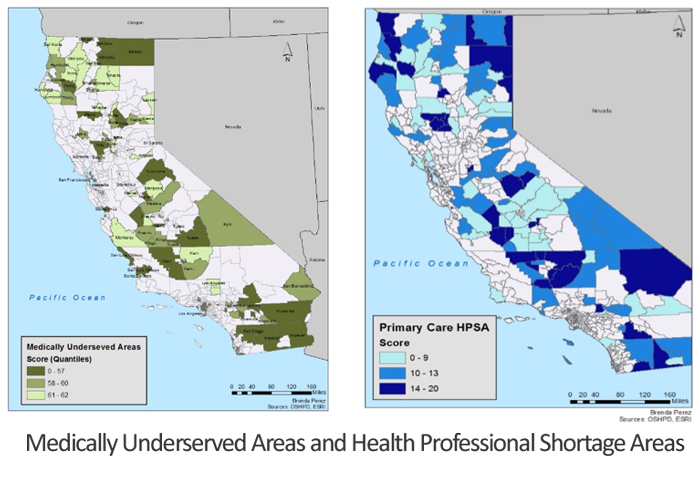 Examples of the types of topics that we focus on that are relevant to rural and underserved areas include:
Stroke diagnosis in rural and underserved areas of California