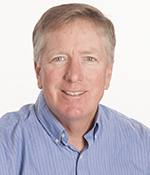 Research Interests:
Professor Brown's research interests include a number of areas relevant to health services research and public health. Much of his work evaluates the effectiveness and cost effectiveness of interventions aimed at improving health for vulnerable populations, including people who have suffered a traumatic brain injury or stroke, the frail elderly, and disabled members of the community. More recently, this research has focused on the particular health challenges in rural and medically underserved regions.
Another strand of research uses discrete choice experiments to examine patient preferences and health care decision making. He works closely with health care providers and funders, including local health departments (LHDs) and regional healthcare providers.
A third strand of research involves behavioral economics and economic psychology as it related to measuring the effectiveness of psychosocial interventions and the needs of disadvantaged and underserved communities. Recent projects have focused on the role of behavioral economics and 'nudges' in helping to design effective interventions.
Professor Brown's work tends to involve multidisciplinary teams, and he has collaborations with research teams at a number of universities, including the Auckland University of Technology, the National University of Colombia in Bogota, the University of North Carolina, the University of San Francisco at Fresno, and the University of Auckland. His research has been funded by government funding agencies (e.g., National Cancer Institute and National Institutes of Health), private foundations (e.g., Legacy Foundation, Robert Wood Johnson Foundation, and California Healthcare Foundation), and government agencies (e.g., California Department of Public Health and the Merced County Public Health Department).
Bio:
Paul Brown at Professor of Health Economics and Public Health at the University of California, Merced. Originally from California, Paul Brown has held academic positions at the University of Massachusetts-Boston, The University of Auckland (New Zealand), the Auckland University of Technology, the University of North Carolina, and (since 2011) at the University of California, Merced. He was the Director of the Centre for Health Services Research & Policy, a successful research center with a particular expertise in evaluating existing health services (e.g., newborn hearing screening programs in hospitals) and new health initiatives (e.g., multi-dimensional, community-wide interventions to reduce obesity and diabetes in low income areas). He is the founding Director of the Health Sciences Research Institute at UC Merced, the largest research institution on campus